List of 10 best Gate supplier in singapore
In Singapore, there are many different kinds of gates. Looking for a new gate supplier in Singapore? You should check out this article and read it till the end because you're gonna find some great lists of 10 popular options, offering a wide range of gates to choose from! Whether it is a metal gate or a wooden gate, these suppliers have it all. There is a gate for everyone, with a wide range of costs to fit every budget.
When it comes to buying or getting the most popular gate for your needs in Singapore, there is nothing better than getting one from Laminate Door in Singapore. Because of their diverse range of products on doors, digital locks, and gates, they are a one-stop shop for all of your home improvement needs.
They are a one-stop shop for all of your home improvement needs due to their diverse range of products on doors, digital locks, and gates. Due to their trustworthy and friendly customer service, they are considered the best-known brand when it comes to Selling gates.
Hddoor is one of the top sellers in Singapore when it comes to selling doors and gates, They assure top-notch services and their customer service is good and friendly. When it comes to home improvement.
They sell a wide range of products, from doors to digital locks, all in one location, so you don't have to look at each one separately at different stores every time.
There is a wide range of gates available in Hddoor such as Mild steel gates,3d laser-cut gates, Wall art gates, wooden gates, Tempered glass gates, Laminate gates, etc. So, no matter what type of gate you need as HDDoor gives you the perfect solution for your needs.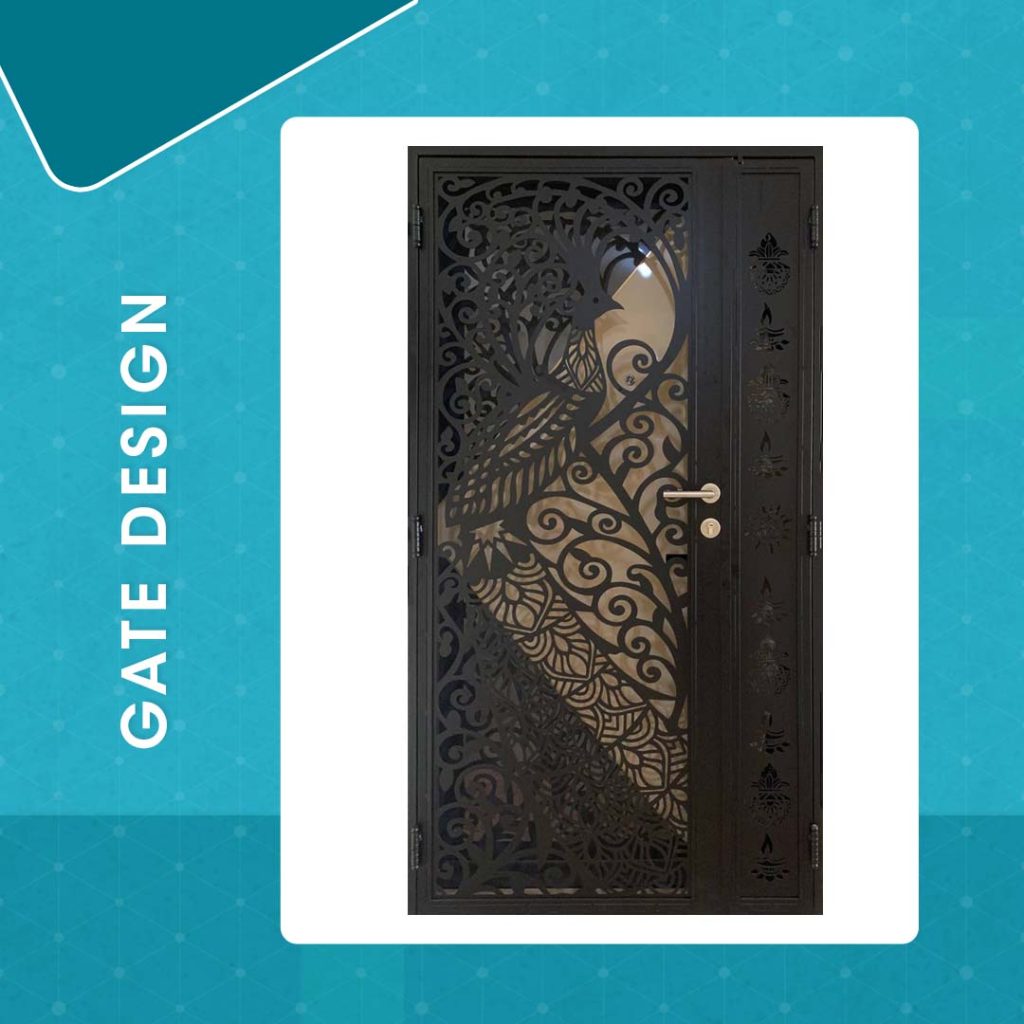 When it comes to securing your home in Singapore, you want the best possible gates. With GDL, you can choose from a wide range of gates, including mild steel, glass, WAG, and laminate gates, wood mixed gates, laser cut gates, and wrought iron gates.
GDL Not only offer digital locks, but they have a wide variety of other products like gates and doors too. Their team of experts will help you find the perfect gate for your home.
Installing a digital lock, Doors, and gates from GDL is easy as all installation needs will be done by the company. After installation, you can rely on your gates to be safely locked and guarded.
In Doorvisual, there are several arrays of designs you can choose from. From simple line-designed gates to Fish Bone Design, they are known for their innovative customized design, they are Singapore-based brands.
They do have the best types of gates like mild steel, laser cut, laminate gates, glass gates, and so on. But when it comes to designing and customization, they are the best company you can choose gates from. They are also popular for their Islamic gates.
Looking for a new gate for your home? Check out Liminal – they give free installation and have a VIP customer hotline! They manufacture and sell HDB, Condo, and landed gates, so you're sure to find something that suits your needs.
Plus, their prices are very reasonable. Their gates are specially crafted for Singapore customers, so if you are from Singapore and looking for an amazing landed gate then choose Gates from Liminal
Eazea is a trusted name when it comes to high-quality metal gates. They offer a wide selection of metal gate products that are ideal for any building, residential or commercial. Their 18-month warranty guarantees that your purchase will be free from defects.
Their gates are made with the highest quality craftsmanship and attention to detail. You can be certain that with Eazea, you're receiving the best possible product for your money. They don't have a wide range of gate types as they only manufacture and sell metal gates.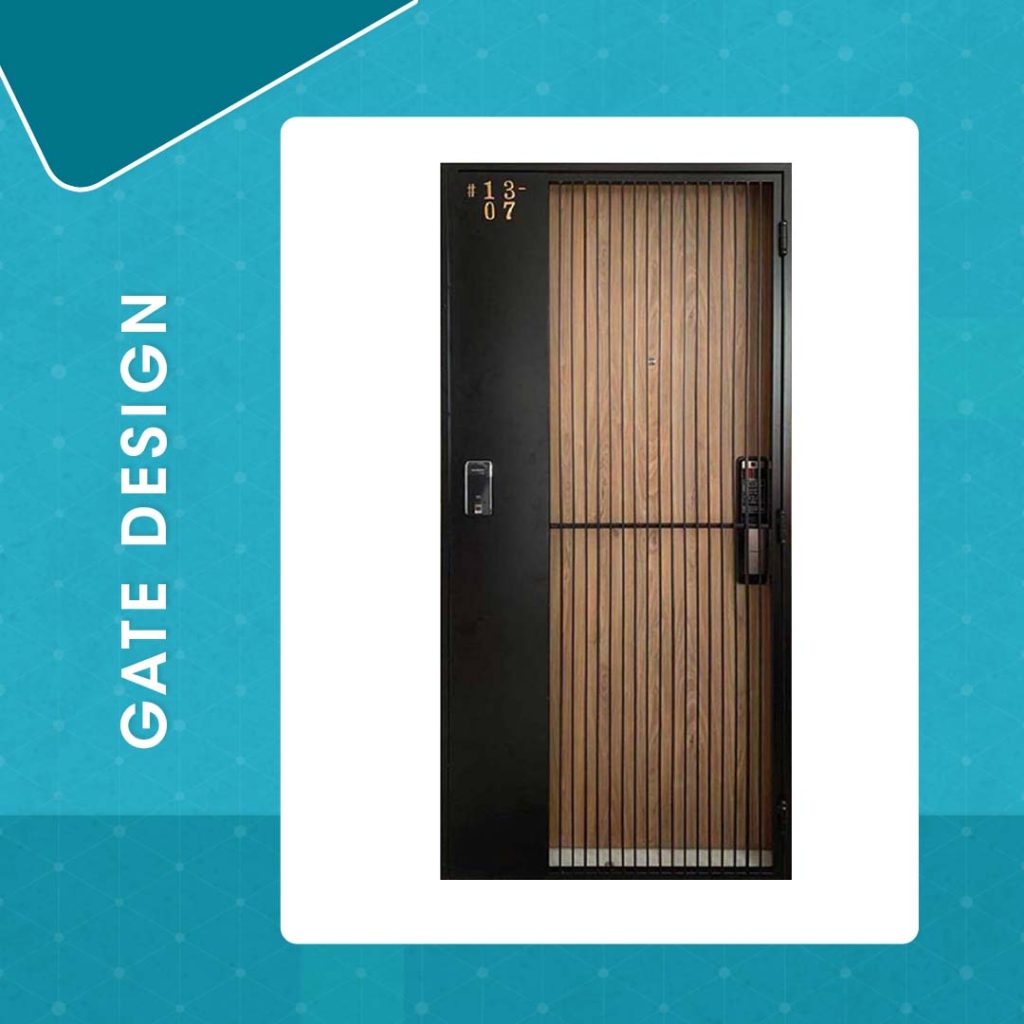 One of the well-known companies that sell the best gates in Singapore, particularly mild steel gates, is Door Lab. The only gates they provide are made of mild steel. Despite having fewer options for gates, they still sell the best mild steel they have.
You can choose a design with straight lines with a hint of a curve, or you can choose something different from the typical mesh design. They provide a selection of mild steel gate designs and colors. At Door Lab, you have an opportunity to discover the newest designs for mild steel gates for your residence.
An Digital is a reliable brand based in Singapore that offers a variety of products for home improvement. They sell the majority of home improvement products in addition to doors and gates, and they have more than 100 mild steel and security gates available on their website.
An Digital Lock is a good option if you want to select security gates and mild steel gates because of their excellent customer service.
The Door is also another trusted brand that manufactures high-quality doors and gates in Singapore. If you're looking for a reliable, sturdy new gate with a mortise lock, then you must take a look at thedoor.com.sg.
They have an experienced team who will take care of your old gate and dispose of it properly, then install your new one quickly and efficiently. You'll love the peace of mind that comes with a safe, secure home.
My Digital lock is a very special brand that sells varieties of luxurious series of digital locks doors and gates. When it comes to Gates My Digital lock is a brand who have rare varieties of gates like the Keto Golden gates with chrome gold finishing.
But they also manufacture and sell other familiar gates like mild steel,3d laser cut gates, wag gates, and so on. So, if you feel like getting a luxurious series of gates then you can add My Digital lock to your shopping list.
In conclusion, here is a list of 10 popular gate suppliers in Singapore that you can choose from. If you are looking for a reliable and affordable gate supplier, be sure to check out these options. Thanks for reading!