Top 10 Digital Lock Specialist in Singapore
In today's Digital World, it is important to protect your belongings and personal information. The use of a digital lock is one method to achieve this. If you are looking for a digital lock specialist in Singapore, then read this article until the end where we will list some popular Digital lock suppliers and manufacturers in Singapore!
Go Digital locks are a brand that is well-known and trusted for selling a wide range of digital locks, including those made by Hafele and Iglohome. Customers value both the wide range of products and the high caliber of customer service. The company has gained a solid reputation among happy customers who keep buying from them.GDL Currently Offers 11 Different Brands on their Website!
When it comes to technology, most people want the best of both worlds: something that is user-friendly and high-tech, with a price that is affordable and a warranty that is professional. Unfortunately, these four features are not often found together. However, there is one company that offers all of them: One of them is GDL. 
Digital lock from GDL is known for their User-Friendly High Technology, Plus Digital locks from GDL are affordable, and they do provide 2 years of warranty. If you are looking for the best-authorized dealers for Door Lock and Gate locks in Singapore? Then GDL is the Top recommended one!
The largest showroom in Singapore for HDB main doors, main gates, bedroom doors, bathroom doors, barn doors, a variety of digital locks, and mattresses that can be combined based on the needs of the customer at low factory prices. 
Even though they are a popular brand in selling and manufacturing Doors and gates they do also offer high-quality digital locks like Kaiser, Hafele, Samsung, Kaadas, Philips, Log Home, and much more.
Laminate Door is another brand where major products are Doors and Gates but they also supply reputed Digital locks, because they are authorized dealers of many Digital lock brands.
You can find the best selection of reputable digital locks on the Singapore market at Laminate Door. The two types of digital locks that are available are digital door locks and digital gate locks. For your gate or door, you can find your ideal digital lock brands below to improve home security.
Source: Laminate Door Pte Ltd
With Door visual, You can choose the right Digital door lock or gate lock to simplify your home safety requirements. Yes, they do provide digital locks for both the gate and the door. Digital locks from renowned manufacturers like Samsung, Hafele, Schlage, Loghome, Kaiser, and Solity are available at DoorVisual.. Their pricing is excellent and their warrantly is for 2 years which is great! They offer some high-quality brands.
AnDigitalLock offers a wide range of digital locks, perfect for any household or office. Digital locks they provide are of the highest standards and feature the latest in security technology, ensuring your property is safe and secure at all times. 
Apart from Samsung, Schlage, Kaiser, and kaadas, They do offer other brands like Asus, Gateman, and Dormakaba, Where you cannot find most companies offering such brands in Singapore. So, you can find some unique options to select from!
YourDigitalLock is one of the top providers of smart home solutions in Singapore. They offer the best prices and the latest technologies, so you can enjoy a smart home that is both stylish and simple to use with their wide range of user-friendly digital locks.
If you're looking for a reliable and affordable provider of digital locks, Then YourDigitalLock is a perfect choice. Types of digital locks from YourDigitalLocks include Push/pull Digital locks, Main door locks, gate locks, glass door, and sliding door digital locks, etc
Source: Your Digital Lock
Eazea is another reputable brand that offers digital locks and many other home improvement products, but they don't have a wide range of options to choose from. They only presently offer 3 Brands of digital locks such as Samsung, Philips and they do manufacturers and supply their Digital lock brand called Eazea!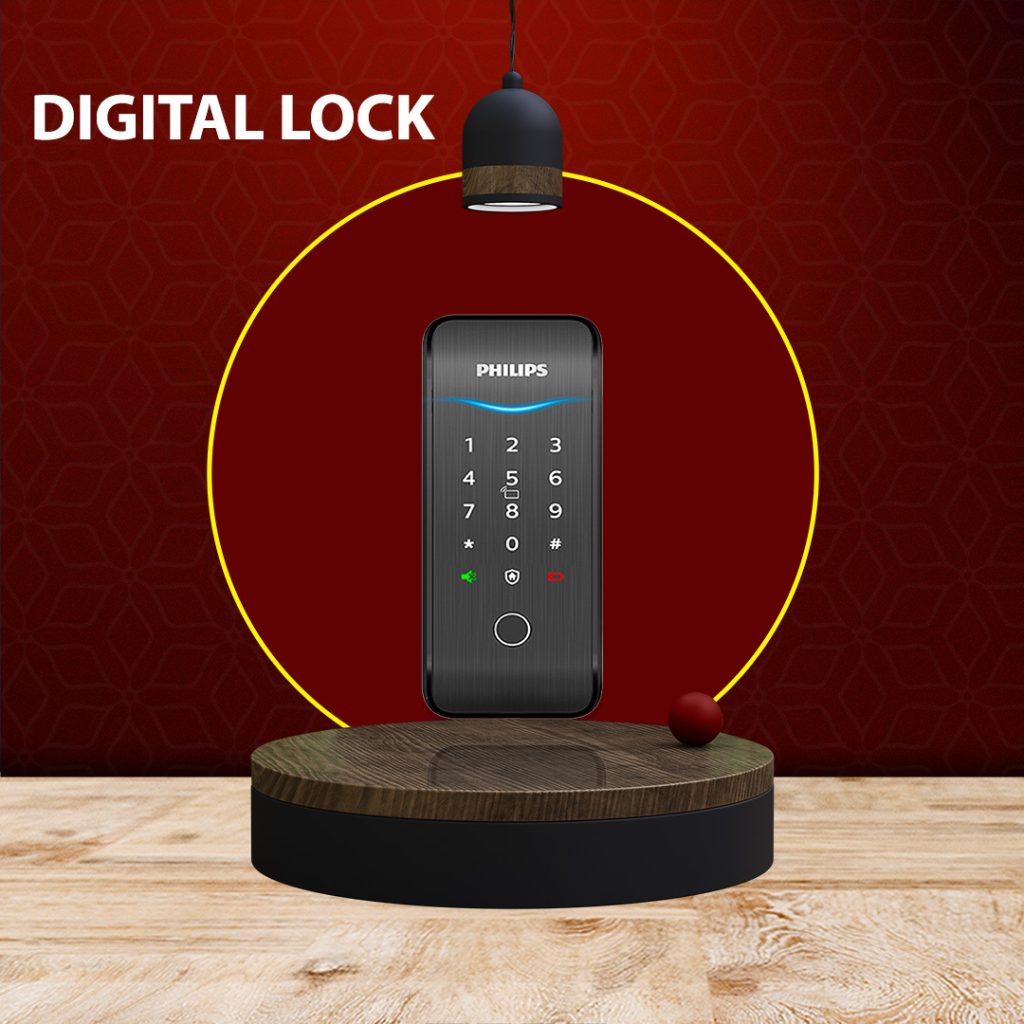 Hoz offers some great digital locks brands like Samsung, Schlage, and Kaadas. They hoped to impact the lives of each family and develop a connection with the people of Singapore. Hoz was founded in 2019 to provide its services in a way that people could better their lives through the use of smart home solutions.
Their digital lock features the same calf leather design, texture, and color as premium brands of bags. Their main brand is Epic which is a Japanese-based brand.
They are the authorized dealers of 5 Digital locks brands in Singapore. They provide some fascinating Digital lock products, including EPIC 7G, EPIC Gate Digital Lock, EPIC 5G Digital Lock 24K, KEYWE Lock, Lamborghini Digital Lock, and Clearance Sales.
The best digital lock Singapore has to offer is provided and distributed by Zansan, a well-known brand. The best way to move toward a modern, secure lifestyle is to invest in the most cutting-edge digital locks.
The lifestyle is made simpler while also enhancing the security of your home or place of business with a digital lock in Singapore. Zansan offers Digital locks exclusively in their store. They provide a 2-year warranty with shipping all over Singapore
In conclusion, if you are looking for a digital lock specialist in Singapore, the top 10 companies listed above will be able to provide you with the best service. Before making a decision, be mindful to conduct research and analyze costs.